WORLD FEDERATION OF NEUROSURGICAL SOCIETIES SPINE COMMITTEE
Webinar 12 / April 25, 2020: Fengzeng Jian, Zan Chen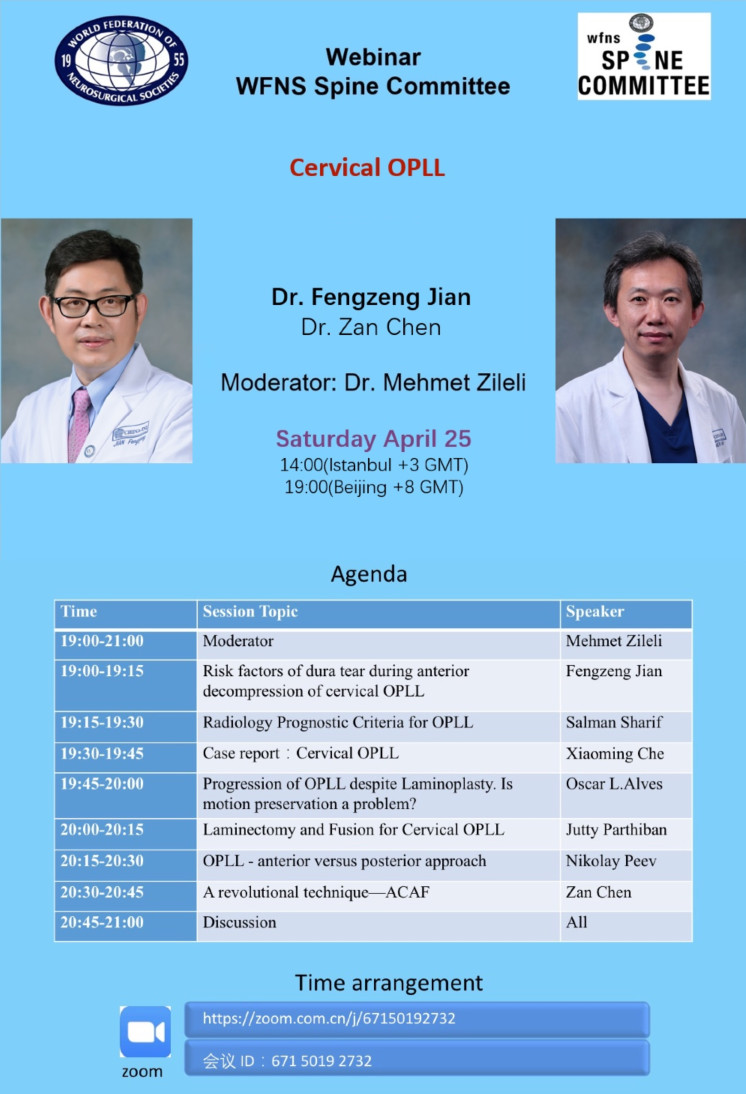 25th April 2020, Saturday: This is a webinar organized by "WFNS Spine Committee". With great thanks to Dr.Fengzeng Jian and Dr.Zan Chen from China International Neuroscience Institute, Beijing, China.
Fengzeng Jian, Risk Factors of Dural Tear During Anterior Decompression of Cervical OPLL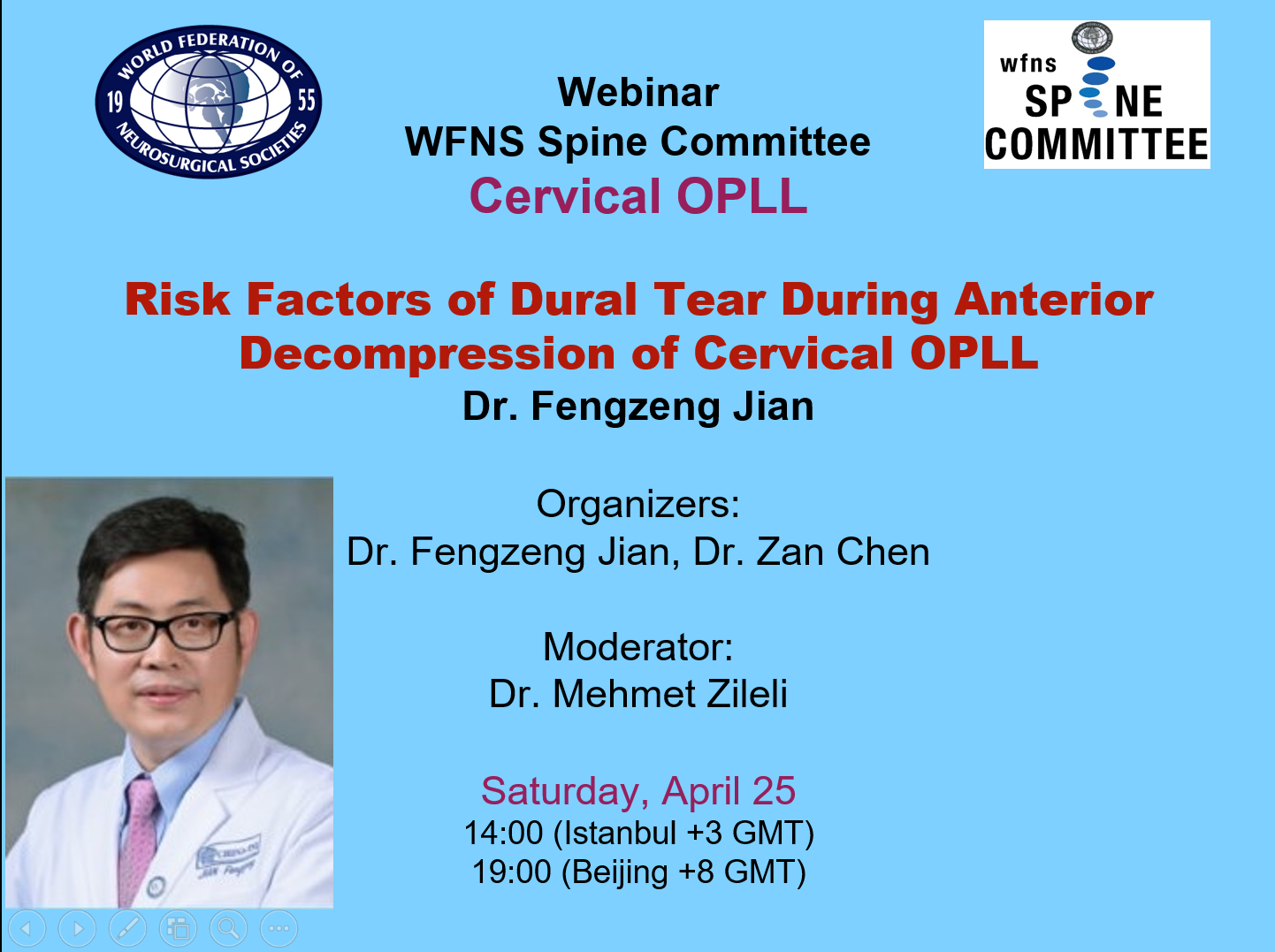 Salman Sharif, Radiology Prognostic criteria for OPLL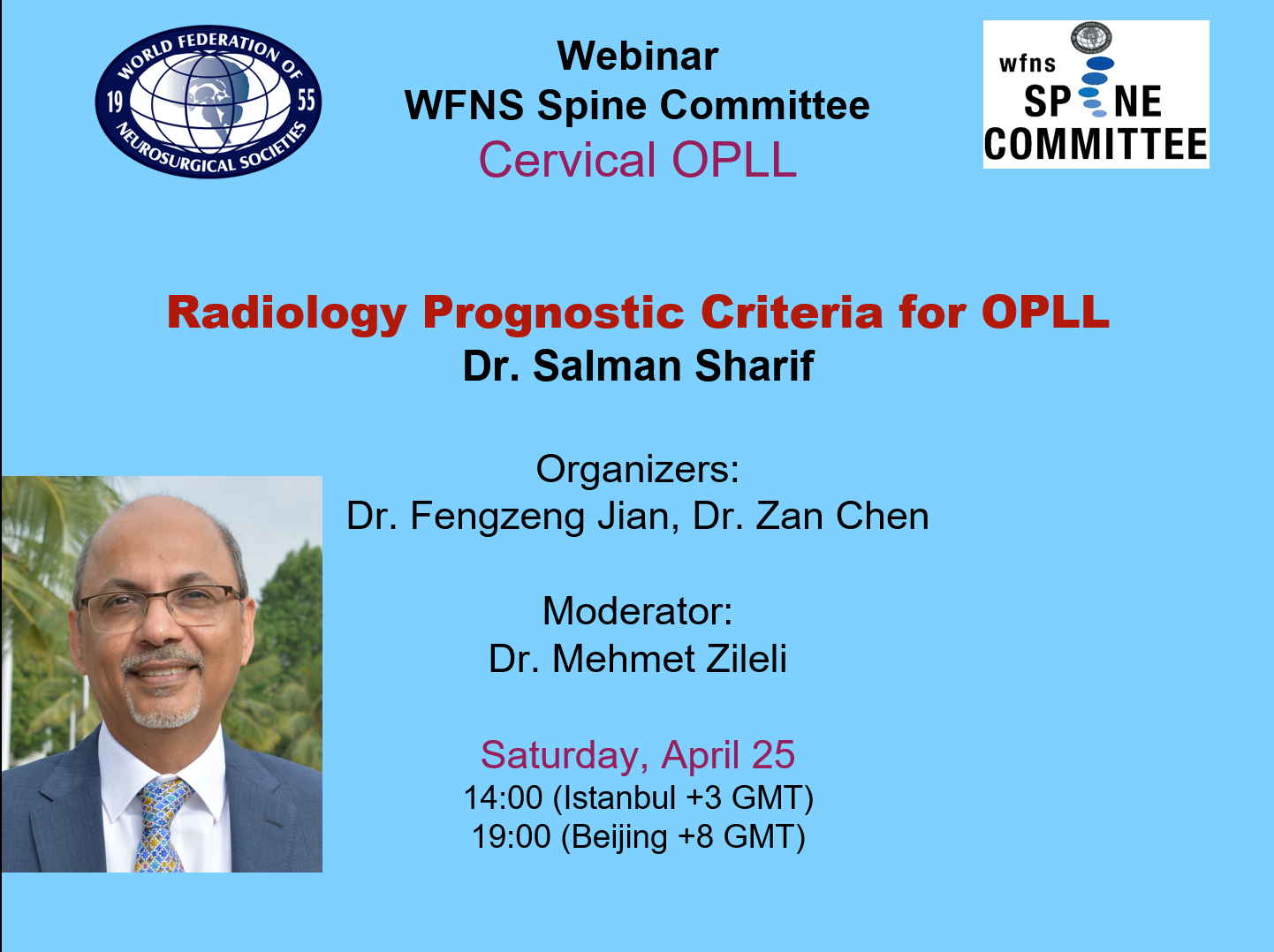 Xiaoming Che, Case Report: Cervical OPLL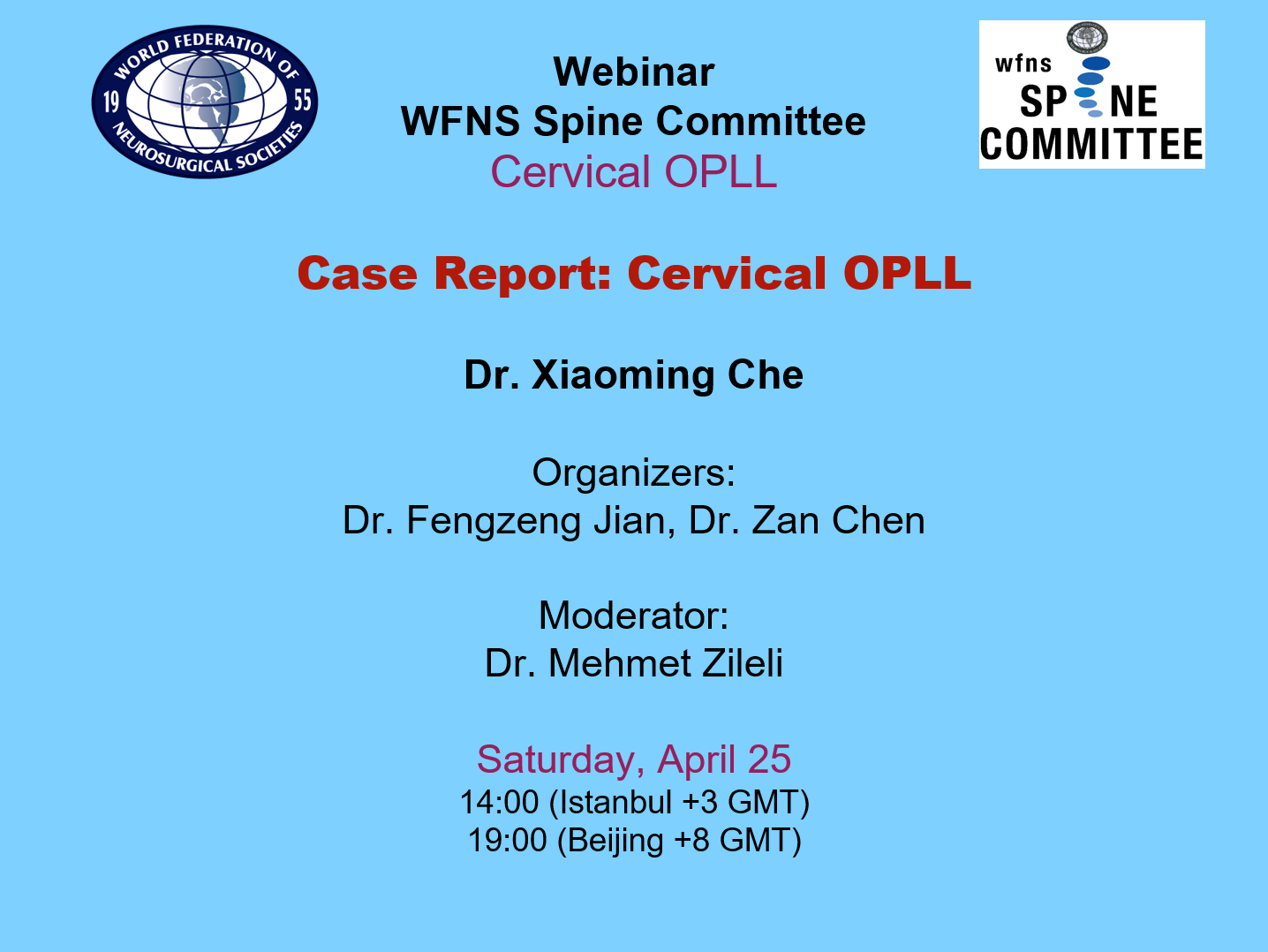 Oscar L. Alves, Progression of OPLL despite Laminoplasty. Is motion preservation a problem?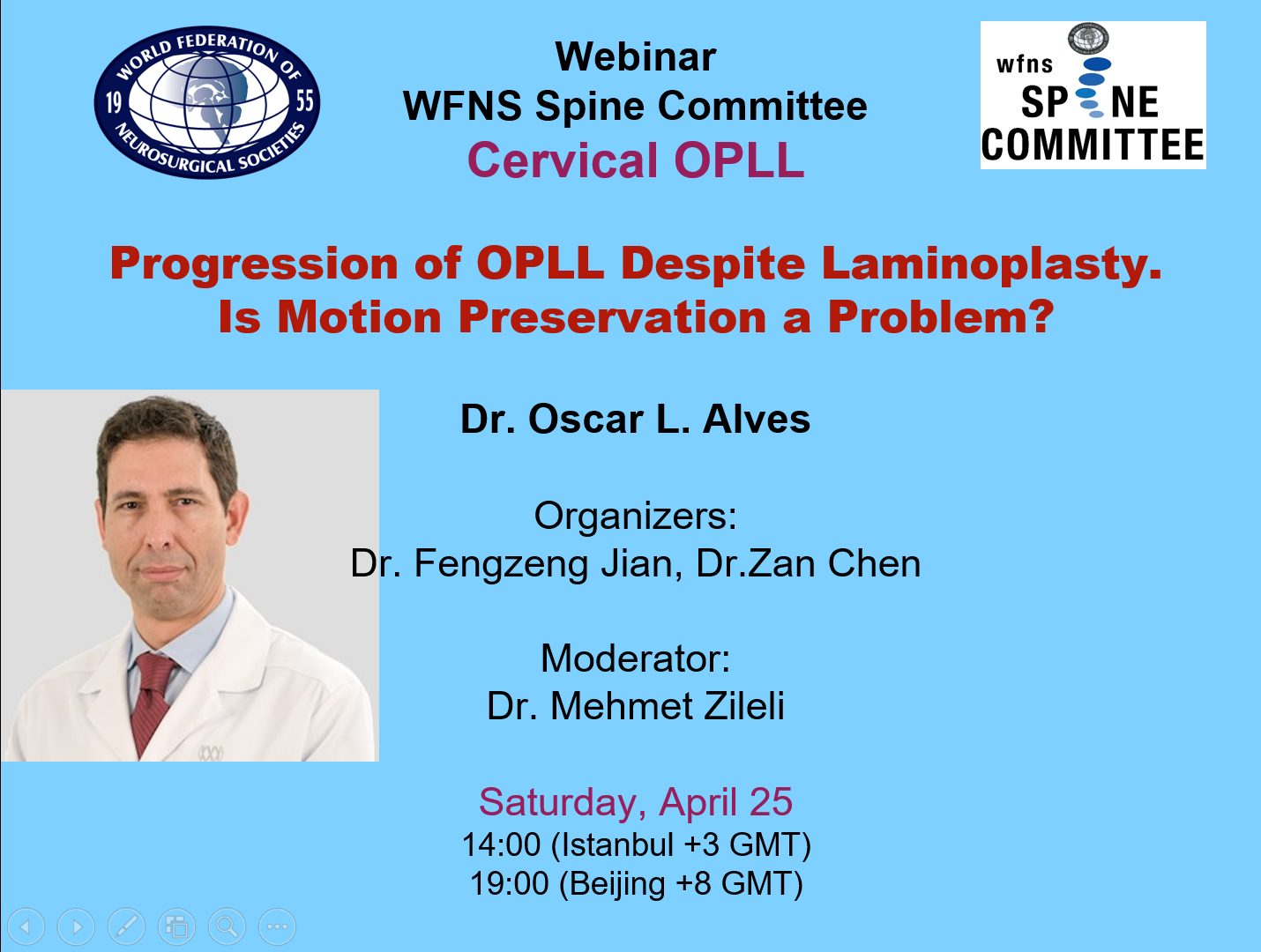 Jutty Parthiban, Laminectomy and Fusion for Cervical OPLL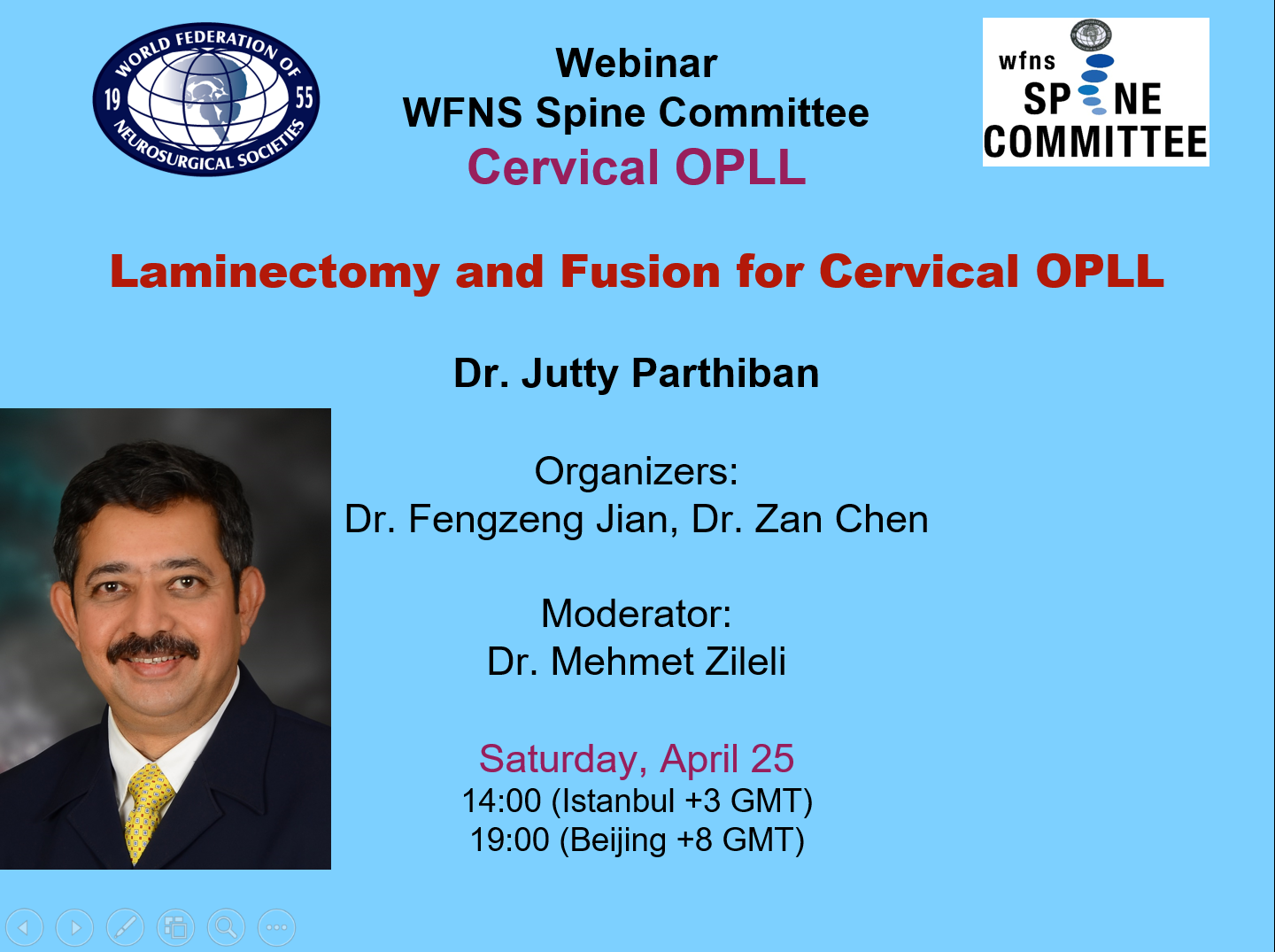 Nikolay Peev, Anterior versus Posterior Approach for OPLL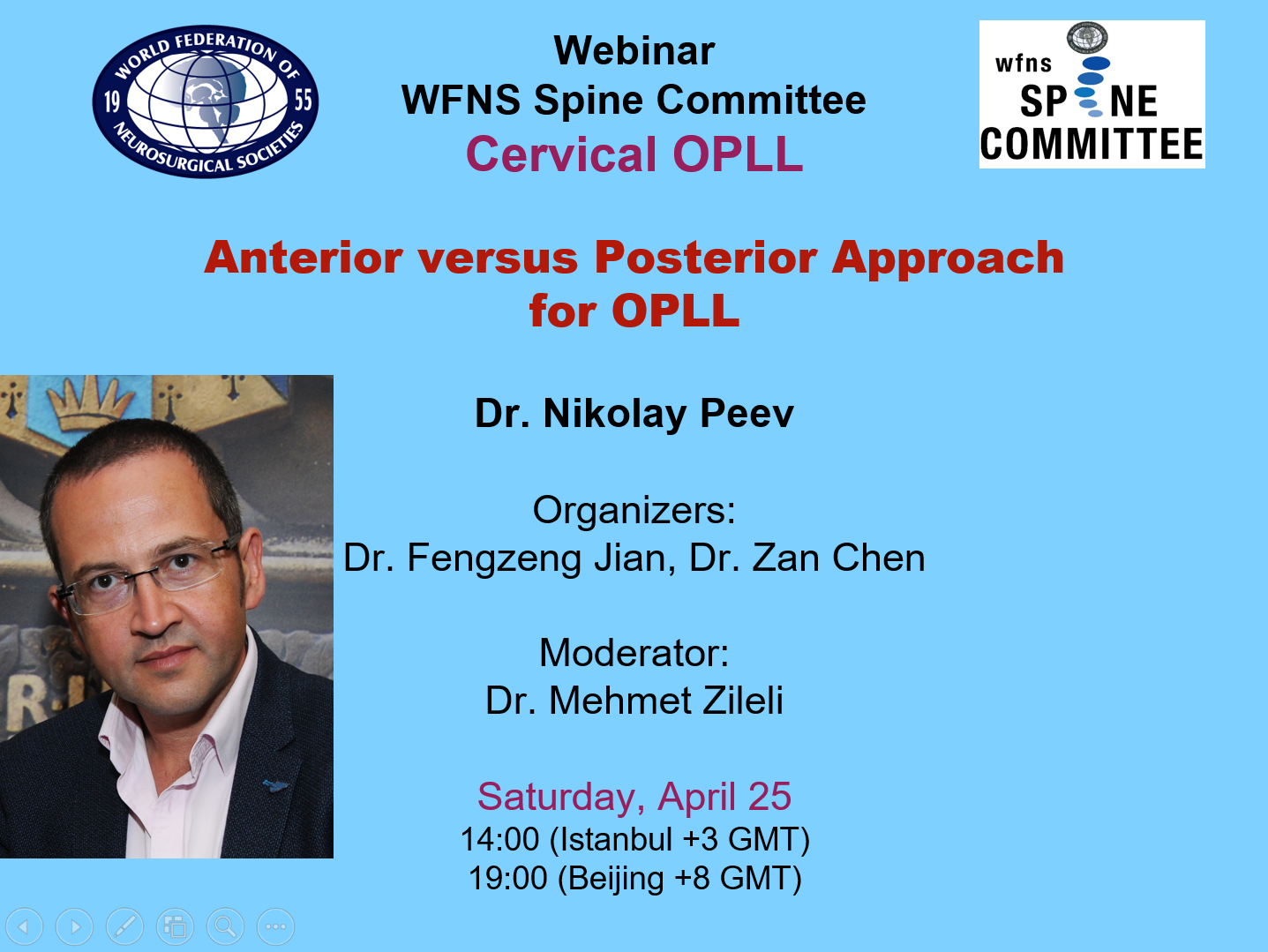 Zan Chen, A Revolutional Technique: ACAF